Responsable Comptable - H/F
À propos
⛵ Join our team!
Click&Boat is the leading European boat rental platform and a fast-growing company.
Our main objective is to make boating accessible around the world and to provide private and professional boat owners with additional income from boat rentals.
We have achieved over 100 percent growth annually since our conception in 2013. Not to mention, we have also acquired three companies in three different European countries (Spain, Germany, and France) in only two years. After acquiring Nautal, Oceans Evasions, and Scansail, Click&Boat now has three powerful brands to work with.
This year, we are more equipped than ever to achieve our goal of becoming the number one boat rental service by maintaining our position in Europe and promoting growth in the U.S. market. In 2022, our growth in the U.S. will be powered by an incoming major equity fund and the world's largest boating marketplace. So far, we are opened for business in more than 50 countries and 600 destinations, and we are going to keep growing!
Have we kept your attention? Well, we are also a buoyant and diverse team of more than 200 employees from 20 different countries. In addition, we want to let you in on some of the benefits that we provide: Our headquarter is based in Paris on a barge moored on the Seine River. Our lovely boat boasts a 300m2 rooftop ideal for parties, barbecues, paddleboarding, and we have a brand-new RIB to our Click&Boat company fleet for water sports. If you're not living in Paris, we also have offices in Marseille, Lorient, Barcelona, and Hamburg.
Sounds good? We'd love for you to join us! With a rapidly growing company and a super work atmosphere; it's not a coincidence that we have been awarded the "Happy at Work!" badge.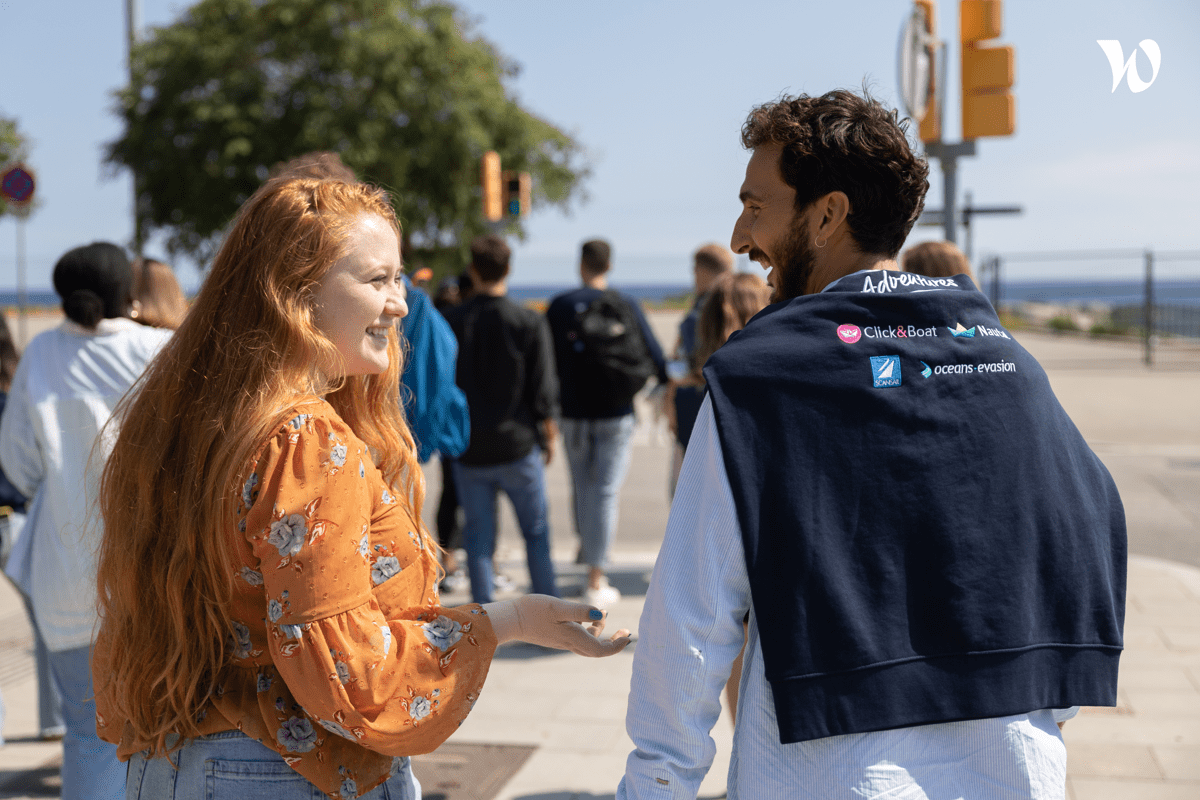 Descriptif du poste
💪 Team :
Tu intègreras la BU Finance, composée actuellement de 8 personnes, et tu auras pour mission de créer ta propre équipe afin de réaliser l'internalisation et la gestion de la comptabilité et des flux financiers du groupe.
Tu reporteras directement à Laura (DAF) et travailleras étroitement avec tes co-lead Lucie (FP&A manager) et Victoire (Finance Operations Manager).
Dans le cadre de tes missions, tu collaboreras au quotidien avec les fondateurs et membres du codir de Click&Boat, ainsi que les managers des autres équipes / BUs.
🚀 Missions :
Comptabilité / clôtures
• Mise en place et gestion des clôtures comptables mensuelles et annuelles des entités françaises ;
• Coordination de la comptabilité des filiales espagnole et allemande (gestion de la relation avec les cabinets d'expertise comptable) ;
• Coordination de la préparation des états financiers consolidés trimestriels ;
• Recrutement et management de l'équipe comptable ;
• Etablissement des déclarations fiscales des entités françaises ;
• Etablissement des états financiers et documents légaux annuels des entités du groupe ;
• Veille de la règlementation comptable et fiscale en application avec l'activité du groupe ;
• Gestion de la relation lors des missions d'Audit et de commissariat aux comptes ;
• Gestion de la relation de travail avec les équipes consolidation de Boatsgroup.
Projets
• Mise en place de l'internalisation de la comptabilité des entités du groupe ;
• Mise en place des outils et process de comptabilisation et de suivi des flux financiers.
🎉 Pourquoi nous rejoindre ?
• Des missions variées et en relation avec l'ensemble des business units du groupe Click&Boat ;
• L'opportunité de créer le pôle comptabilité et faire grandir l'équipe, tout en gardant une forte composante opérationnelle ;
• Un poste très orienté international, avec une pratique au quotidien de l'anglais ;
• Une équipe en pleine croissance, jeune et dynamique ;
• L'occasion d'évoluer dans un environnement en forte croissance qui vous proposera toujours de nouveaux challenges ;
• Une immersion dans le fonctionnement d'une start-up avec des processus de décisions rapides et un rapport direct avec la Chief Financial Officer ;
• Une passion commune pour les activités nautiques : sessions de wakeboard / paddleboard, ballades en bateaux, et repas au soleil sur le ponton de la péniche ou sur la plage font partie de notre quotidien 😉
• Tickets restaurants, mutuelle Alan et permis bateau offert.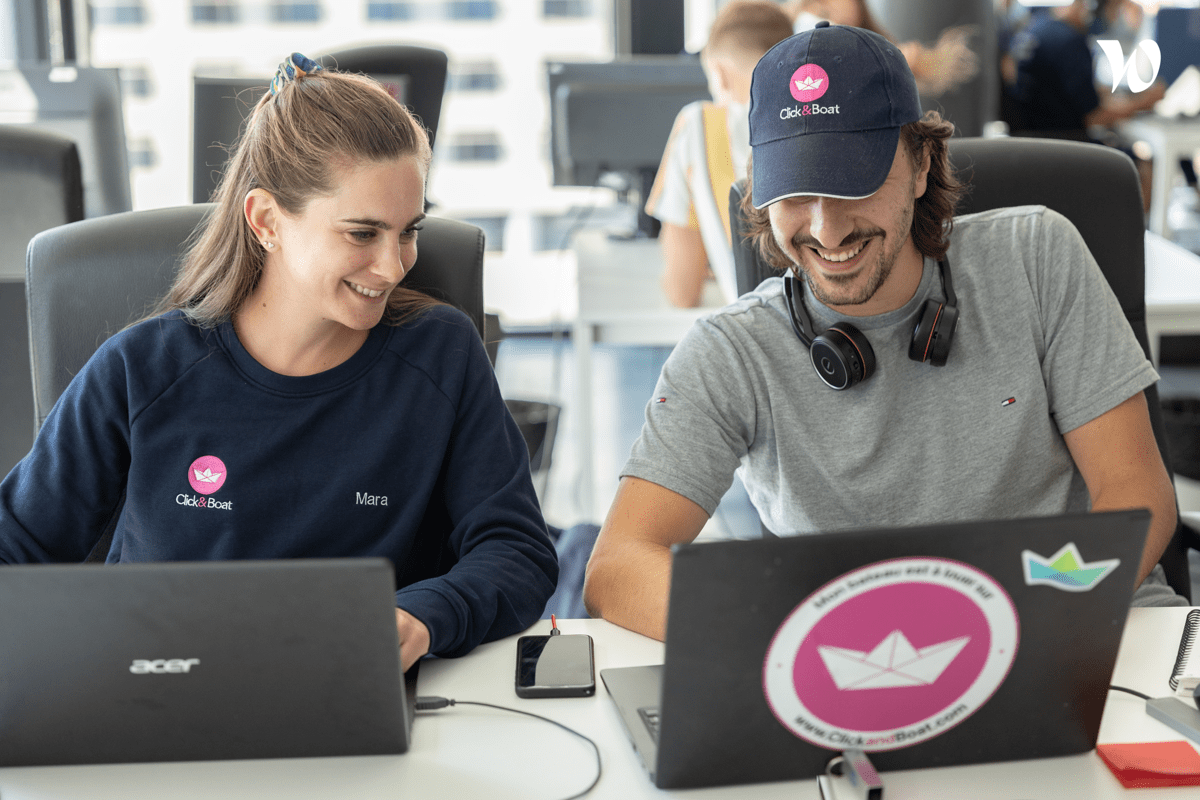 Profil recherché
• Diplômé(e) d'une formation supérieure minimum Bac+5 types DSCG (Diplôme supérieur de Gestion), Ecole d'Expertise Comptable ou Master Comptabilité / Gestion, tu bénéficies d'au minimum 5 ans d'expérience en CDI en Cabinet d'Expertise Comptable ou en Entreprise en tant que Responsable Comptable ou Financier(e) ;
• Tu as une vraie passion pour les chiffres et l'analyse, les sujets liés à la communication financière t'intéressent ;
• Tu as une véritable aisance à l'oral, tu es rigoureux(se) et organisé(e) ;
• Tu es enthousiaste et proactif(ve) ;
• Tu es capable de t'adapter rapidement et sais être réactif(ive) face aux évolutions économiques et technologiques pouvant avoir un impact sur l'entreprise ;
• Tu parles anglais couramment pour communiquer avec nos collègues et partenaires internationaux ;
• Intéressé(e) par l'univers start-up, tu es prêt(e) à partager tes idées pour améliorer nos services et souhaites grandir avec nous !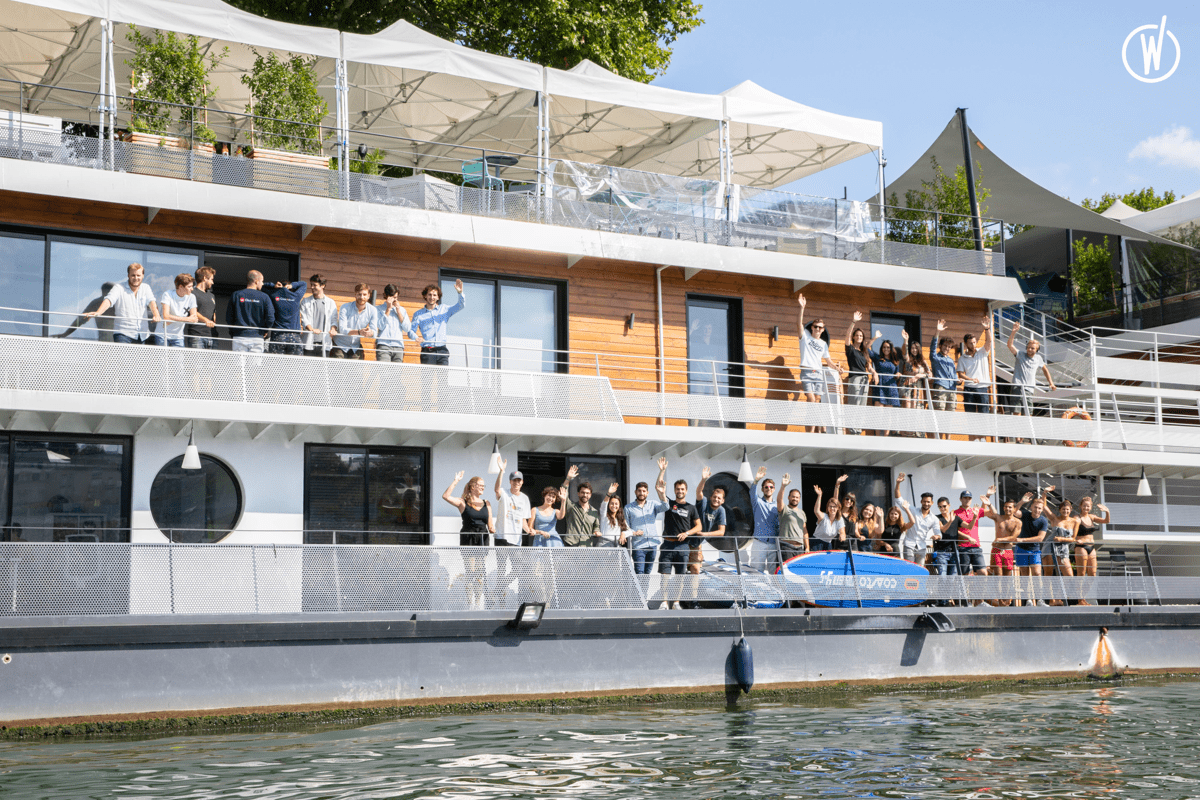 Departement

Finance

Locations

Paris

Contract type

Permanent
About Click&Boat
Created in December 2013, Click & Boat is a very strong growth company (+ 100% every year, fundraising of 4 million euros in 2018, acquisition of 4 companies in Spain, Germany and France over the last 18 months ) - their services are available in over 50 countries!
They currently operate under 5 brands: Click & Boat, Nautal, Scansail, Oceans Evasion and Oceans Voyages.
With a team of more than 250 employees of twenty different nationalities, their ambition is to continue to gain market share internationally and open new verticals to build the world leader in digital boating.